Emerald Palms Ratings and Reviews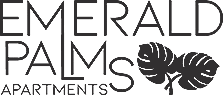 5331 SW 43RD Terrace

,

Fort Lauderdale

,

FL

,

33314




(954) 603-7298




https://www.emeraldpalmsapartments.com

See what other people are saying about our apartments located in Fort Lauderdale! At Emerald Palms Luxury Living, we value all our residents voices, and can't wait for you to see our luxury apartments for yourself. If you have any comments or suggestions, feel free to let us know! We appreciate the feedback, good or bad.
---
J
Javier
10/1/2023
Verified Resident
Emerald Palms Apartments is a great place to live, I have both friends and family that live here too, we all agree, the staff is very helpful and friendly, and the area is a good location with the Hard Rock just across the street! rent is very reasonable especially with how things are at the moment, I am SHOCKED looking at some of the reviews that have been listed here, 1 and 2 star reviews do not make any sense to me... everything is very organized and clear, letters are sent out if something is out of order all you have to do is follow directions, if something is wrong just contact the office and put in a request, they will get to you soon, as far as pests go they have a great fumigation service that sprays weekly, I'm sorry to say if you have pests it might be due to something inside your apartment... and for all the wonderful ladies in the main office, keep up the great work!
V
Valerio
9/25/2023
Verified Resident
This place is peaceful, it's beautiful, it's safe and it's clean. Its Locate In good Area The managment is always willing to help you.....what more could you ask for in a home. A definite 5 for me! :-).
A
Alasha
4/10/2022
Verified Resident
I've been living here 2 years and i love it. Very peaceful. Very fast maintenance and loving neighbors